Forum
Hi there! You're viewing as a guest with limited access. Please take a minute to join our FOREX community. You will gain free unlimited access to best FOREX trading systems, forex articles, Metatrader indicators, Metatrader expert advisors and a lot more free MT4/MT5 scripts. Sign Up Now
03-11-2014, 03:37 AM
| | | | |
| --- | --- | --- | --- |
| | Forex Guru | | |
Philippine Export Growth Eases For Second Month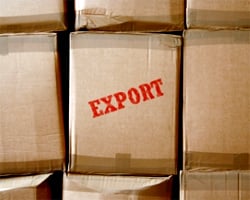 Philippines merchandise exports logged strong growth in in January, but the rate of increase weakened for the second successive month and missed expectations, latest data revealed Tuesday.
Goods exports advanced 9.3 percent on an annual basis to $4.382 billion in January, after gaining 15.8 percent and 18.9 percent respectively in December and November, the National Statistics Office said. Economists had forecast a 10.6 percent growth for January.
Sales were led by a 22.1 percent rise in shipments of electronic products, which followed a 26.2 percent gain in December.
January exports were also influenced by improvement in sales of other manufactured products; metal components; articles of apparel and clothing accessories; machinery and transport equipment; and wood-crafts and furniture, data showed.
Month-on-month, overall exports decreased 4.7 percent in January, with dispatches of electronic products falling 6 percent.
News are provided by InstaForex
03-12-2014, 04:26 AM
| | | | |
| --- | --- | --- | --- |
| | Forex Guru | | |
South Korea Unemployment Rate Rises To Three-Year High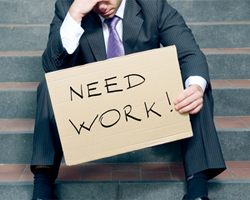 South Korea's unemployment rate grew sharply in February to the highest level in nearly three years, data published by Statistics Korea revealed Wednesday.
The seasonally adjusted unemployment rate advanced to 3.9 percent in February from 3.2 percent in January. In February 2013, the jobless rate was 3.4 percent. The February figure was the highest since March 2011. On an unadjusted basis, there were around 1.18 million jobless persons in the country at the end of February, which was higher by 19.1 percent than in the same month of last year.
Data showed that the number of employed persons increased 3.5 percent year-on-year to about 24.82 million during February. At the same time, the labor force participation rate advanced 1.8 percent annually to 61.4 percent.
News are provided by InstaForex
03-13-2014, 04:35 AM
| | | | |
| --- | --- | --- | --- |
| | Forex Guru | | |
Dollar Declines To 2-day Low Against Pound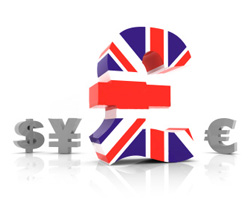 The U.S. dollar edged down against the pound in Asian deals on Thursday.
The greenback slipped to a 2-day low of 1.6641 against the pound at 12:20 am ET from an early high of 1.6606. The next possible support for the greenback is seen around the 1.68 zone.
News are provided by InstaForex.
03-14-2014, 03:50 AM
| | | | |
| --- | --- | --- | --- |
| | Forex Guru | | |
Yen Rises Against Majors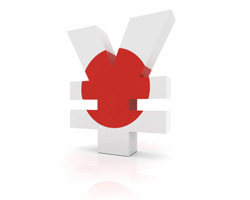 The Japanese yen gained against other major currencies in the Asian session on Friday. The yen ticked up to 116.04 against the franc, 140.79 against the euro, 168.81 against the pound and 101.60 against the greenback. The yen may face resistance around 115.00 against the franc, 139.00 against the euro, 167.00 against the pound and 101.00 against the greenback. The yen rose back to 91.64 against the aussie, while against the kiwi, the yen rebounded from an early low of 87.11 and gained to 86.70. The yen hit 91.58 against the loonie, highest level since March 4. If the yen extends gain, it may find resistance around 90.00 against the aussie, 86.00 against the kiwi and 90.00 against the loonie.
News are provided by InstaForex
03-17-2014, 05:55 AM
| | | | |
| --- | --- | --- | --- |
| | Forex Guru | | |
Vietnam Central Bank To Lower Key Rates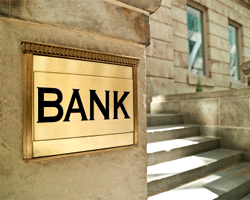 Vietnam's central bank will lower its key rates to help the government to meet its 5.8 percent growth target this year.
The State Bank of Vietnam will cut its refinancing rate to 6.5 percent from 7 percent, reports said Monday. Also, the interest-rate cap for dong deposits will be lowered to 6 percent from 7 percent, effective March 18.
The International Monetary Fund forecast only 5.4 percent growth for Vietnam this year, but slightly faster than the 5.3 percent rise estimated last year.
News are provided by InstaForex.
03-18-2014, 04:44 AM
| | | | |
| --- | --- | --- | --- |
| | Forex Guru | | |
Philippine January Wholesale Price Inflation Weakens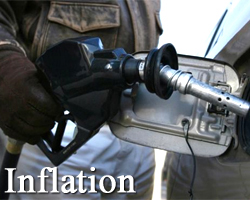 Philippines' wholesale price inflation weakened in January after picking up in each of the preceding four months, data published by the National Statistics Office revealed Tuesday.
The wholesale price index advanced 4.8 percent on an annual basis in January, which was slower than the 5.3 percent gain recorded in December. In November, prices grew by 4.1 percent.
The movement of the index was influenced slower growth rates of 32.4 percent for crude materials, inedible except fuels; and 6.2 percent for chemicals including animal and vegetable oils and fats.
However, higher annual increments were observed in mineral fuels, lubricants and related materials, at 6.5 percent; manufactured goods classified chiefly by materials index, at 1.6 percent; and machinery and transport equipment, at 1.8 percent, data showed.
On a monthly basis, wholesale prices moved up 0.3 percent in the beginning of the year, after growing 1 percent in December, data showed.
News are provided by InstaForex.
03-19-2014, 04:42 AM
| | | | |
| --- | --- | --- | --- |
| | Forex Guru | | |
Japan Has Y800.3 Billion Trade Deficit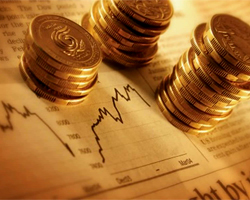 Japan saw a merchandise trade deficit of 800.309 billion yen in February, the Ministry of Finance said on Wednesday. That missed forecasts for a shortfall of 600.9 billion yen following the downwardly revised deficit of 2,791.7 billion yen in January (originally 2,789.97 billion yen). Exports were up 9.8 percent on year - also shy of expectations for 12.5 percent following the 9.5 percent increase in the previous month. Imports added an annual 9.0 percent versus forecasts for 7.2 percent following the 25.1 percent spike a month earlier.
News are provided by InstaForex.
03-20-2014, 04:12 AM
| | | | |
| --- | --- | --- | --- |
| | Forex Guru | | |
U.K. Household Finance Sentiment Drops Slightly From Record High: Markit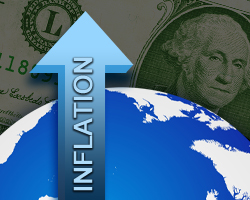 Confidence among British households regarding their personal finances eased modestly in March, but hovered near February's record high signaling that the squeeze on finances remained less marked than seen over the past five years, survey data published by Markit Economics revealed Thursday.
The seasonally adjusted household finance index, which measures the overall perception of financial well-being, dropped to 41.9 in March from 42.1 in February, which was the highest score in the history of the survey. Index readings below 50 suggest weakness in confidence.
Confidence was supported by a fourth consecutive growth in income from employment. Also, households' perception of the current inflation situation dropped during March to the lowest level since December 2009.
At the same time, spending increased for the first time so far this year, helped by stronger economic conditions as highlighted by a robust rise in workplace activity.
The outlook component of the survey, which measures financial well-being over the next 12 months, dropped to 49 in March from a survey-record high of 50.5 in February. However, the latest reading was the second-highest since the series began in February 2009.
"Overall, the survey suggests that the UK economy has remained on a solid recovery path during the first quarter of 2014,"Markit Economist Tim Moore said.
News are provided by InstaForex.
03-21-2014, 02:54 AM
| | | | |
| --- | --- | --- | --- |
| | Forex Guru | | |
New Zealand Credit Card Spending +5.9% On Year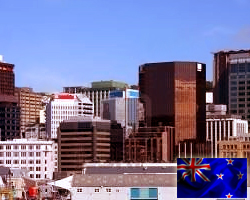 Total credit card spending in New Zealand was up 5.9 percent on year in February, the Reserve Bank of New Zealand said on Friday, coming in at NZ$2.879 billion.
That's down from the upwardly revised 9.4 percent increase in January (originally 9.2 percent) to NZ$2.960 billion.
On a monthly basis, credit card spending was up 0.2 percent - slowing from the upwardly revised 1.2 percent increase in January (originally 1.0 percent).
News are provided by InstaForex
03-24-2014, 04:09 AM
| | | | |
| --- | --- | --- | --- |
| | Forex Guru | | |
Euro Rises Further To 4-day High Against Franc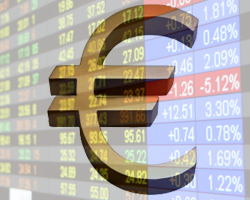 The euro continued its uptrend against the Swiss franc in Asia on Monday. The euro that closed Friday's deals at 1.2167 against the franc reached a 4-day high of 1.2189. On the upside, 1.225 is seen as the next upside target level for the euro.
News are provided by InstaForex.
Similar Threads